Tales of Vesperia Translation Now Available For Download
Patch information
If you have the means to run homebrew on your PS3, you can download a tool to patch your game files so that you can play the game in English. Please read the included readme carefully, as it contains information on how to properly apply and run the patch.
Disclaimer
Since there are websites out there trying to trick you into installing malware, let me state here that as of the release of this patch, there is no known software exploit to run homebrew on or downgrade a console that has been updated past firmware version 3.55. Do not attempt to downgrade consoles on higher firmware versions!
We cannot take responsibility for anything you may choose to do or install in the process of acquiring homebrew functionality for your PS3. Please do not try to modify your PS3 unless you are fully aware of and understand the consequences and possible risks.
If you understand the above, please download the patch via the button below.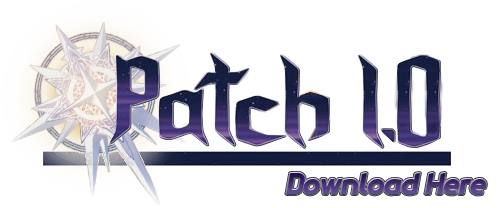 Issues, Bugs, and Troubleshooting
If you are having trouble installing the patch or run into any issues with the patched game itself, please read our F.A.Q.. If the answers are not there, please ask on Discord.
If you find any errors or bugs, even minor ones like typos, please report them on Discord.